Super Randonnée Kii Mountains World Heritage & Reverse
The application form is not supported, but you can apply for both SR600KW and SR600KR.
In the case of KR, please let us know in the comments.
Material for checking PCs (Controls) and total or section distances.
PDF version is available.
Pdf version (Japanese) : 2019_SR600KW_check-snapshot_ver.1.0.7_20190418_japanese
2019_SR600KR_check-snapshot_ver.1.0.0_20190624_japanese
Pdf version (English) :2019_SR600_check-snapshot_ver.1.0.7_20190418_English
2019_SR600KR_check-snapshot_ver.1.0.0_20191101_english
Traffic information
There is a section in the course that is closed due to circumstances.
Please check the traffic information before your start.
Traffic Regulations of Koya Ryujin Skyline
You can check the traffic information from the official site of Wakayama Prefecture with key word of "高野龍神スカイライン通行規制".
Following image is sample.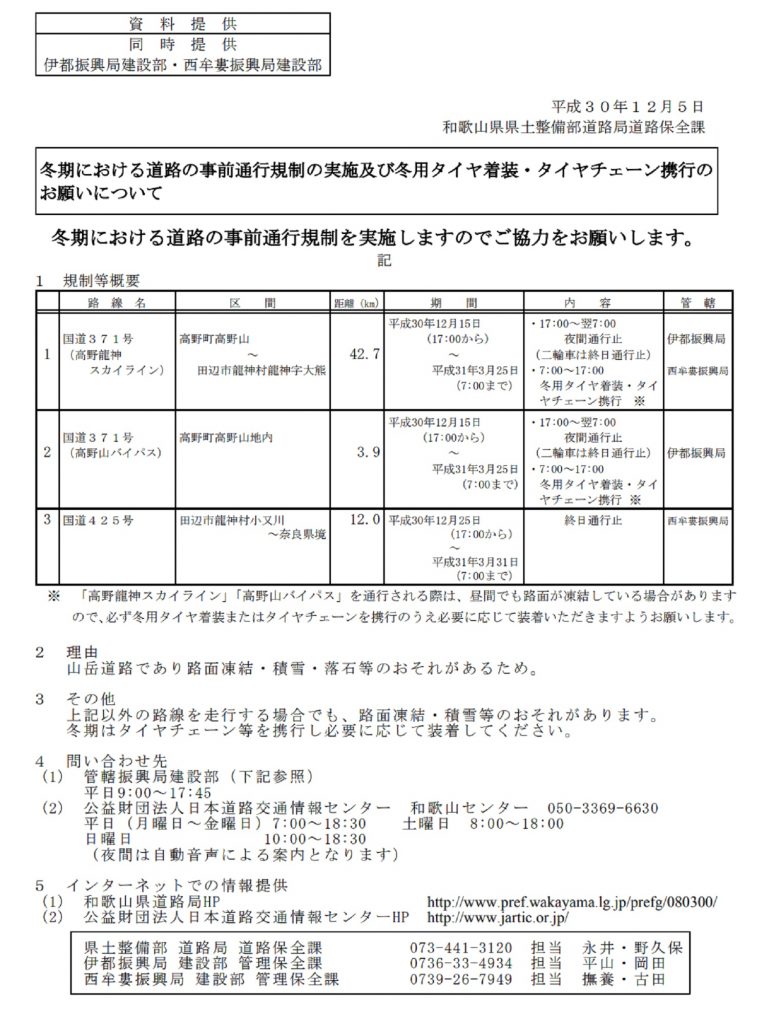 Entry example of SR card
Pdf version (Japanese) : SR600KW_card_entry_example
Special Thanks
Draft route : Mario YONEZAWA Masahiro
Test riding and advisor : Guranfondo KATAYAMA Taisuke & Haruko
Route checking : AJ_Utsunomiya HATTORI Makoto
ACP Applicant : BRM corespondent FURUKUBO Susumu
ACP Staff : Beppin?Sophie Matter
Web design : Sekaino MORIWAKI Yutaka
Koma map : Komazushokunin TOMII Kazushi
Translation
English : Seikaino MORIWAKI Yutaka
Chinese : Kyojin KIYOKAWA Taisuke
French : Hakidamenitsuru MATSUFUSA Kayo
BOSS : Turuppage OKADA Hitoshi